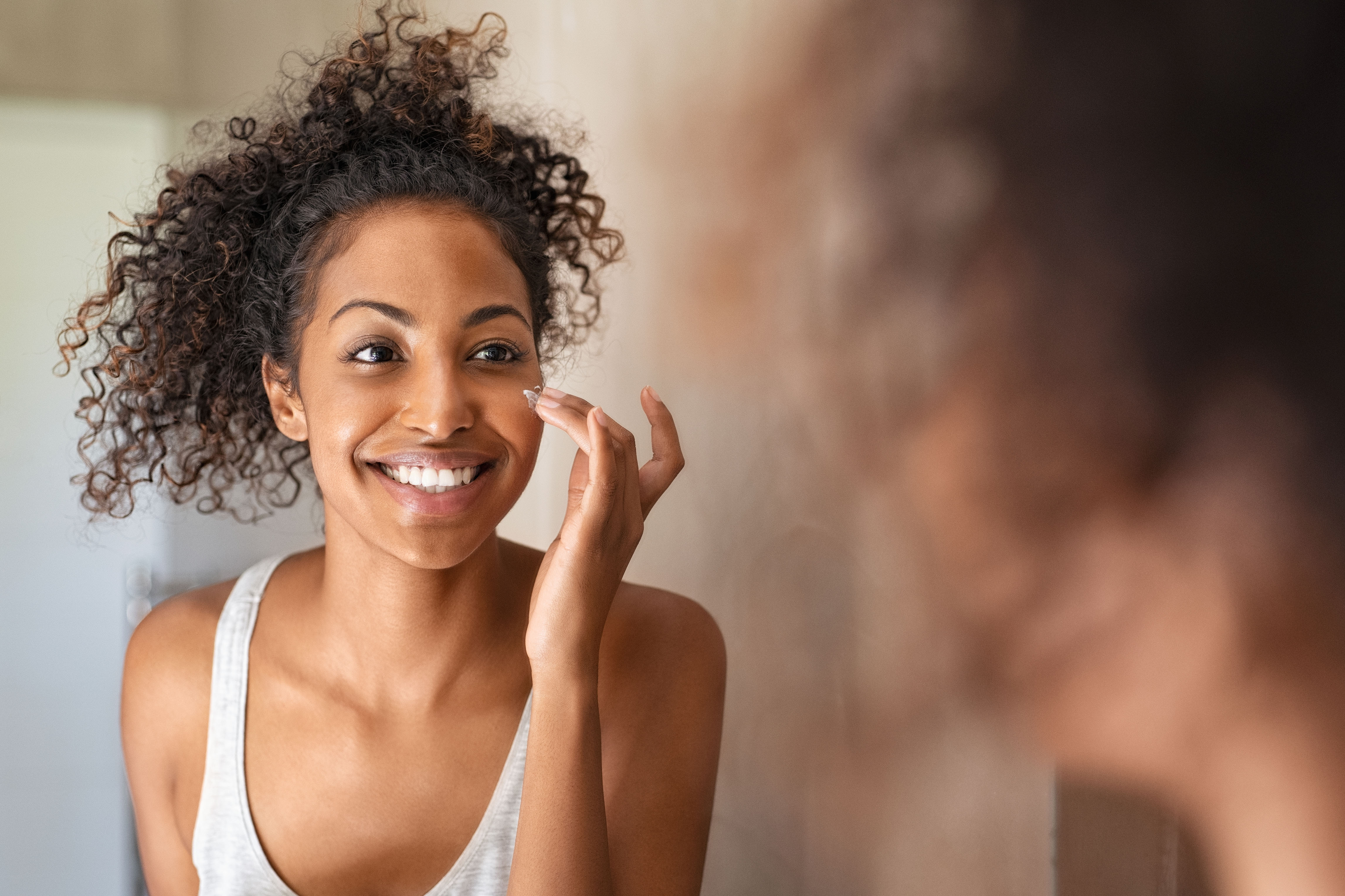 Ask the Derm: How to layer skincare products for the best AM and PM skincare routine
Thesedays you could easily be led into thinking that an 11-step routine is necessary for glass-like skin which of course is NOT the case. In this candid interview, top Dermatologist Dr. Ophelia Veraitch goes through the skincare routine we all need to know.
What is important however is to find the correct key skincare products that will work for you whether your goal is to correct an issue like rosacea, acne or pigmentation, or more simply to improve overall radiance and help soften or keep fine lines at bay.
Here is a basic skincare routine which I advise all my patients to follow to get the best out of their skincare.
 Morning Routine
1. Cleanser – keep it simple. There is no need for fancy cleansers first thing in the morning when you're not removing makeup.
2. Active ingredient serum – this is the step when you're delivering the active ingredients into your skin so it's best to do it early in the routine following the cleanse. Choose the active ingredient according to your skin concern (for example niacinamide is good for inflammation, vitamin C helps for brightening and anti-ageing). Let the serum sink into the skin for a few seconds before the next step.
3. Moisturiser – this really depends on your skin. Many people will not need it and in fact some can do better without one (acne prone skin for example). But for those with dry skin types, or eczema, a simple moisturiser might be needed.
4. SPF – all dermatologists agree this should be worn every single day (even on a grey, cloudy day) to prevent the harmful effects of UV radiation that can cause skin ageing and skin cancer. Formulations are better than ever thesedays so do look for one which you feel is comfortable on your skin. Acne skins will do better with a lighter formula and fragrance free is advised universally.
Evening Routine
1. Cleanser – again will depend on your skin type, but for makeup removal I advise a cleanser with salicylic acid which dislodges anything that can clog pores.
2. Active ingredient (in serum or cream form) – follow your evening cleanse with your active ingredient serum or night cream. For nearly everyone (N.B. not for pregnant women) I recommend a serum or product with some form of tretinoin (also known as retinoic acid a Vitamin A derivative). And I recommend this from puberty upwards – as this powerhouse of an ingredient can help improve most skin concerns from acne to fine lines.
3. Moisturiser – those with dry skin types or using active ingredients serums that can dry the skin (such as vitamin C or tretinoin) an extra night time layer of moisturiser might be needed prior to bed.
If you are suffering from a skin condition and need support from an award-winning and highly respected Consultant Dermatologist, book an appointment today at Dr Veraitch's London Clinic.
Shop the full Dr. Ophelia skin care range here.