The Clinic
Board certified Consultant Dermatologist privately treating patients in Harley Street, London
Book a consultation
Personalised care from a Consultant Dermatologist
At our Harley Street clinic or online
Dermatologist Support
Your appointment will always be with Dr. Ophelia who is a board certified consultant dermatologist.
Clinically Proven Treatments
Dr Ophelia takes an evidence-based approach, with a focus on treatments that are proven to work.
Prescription Products
Dr Ophelia offer a full range of oral and topical prescriptions to treat a variety of skin and hair concerns.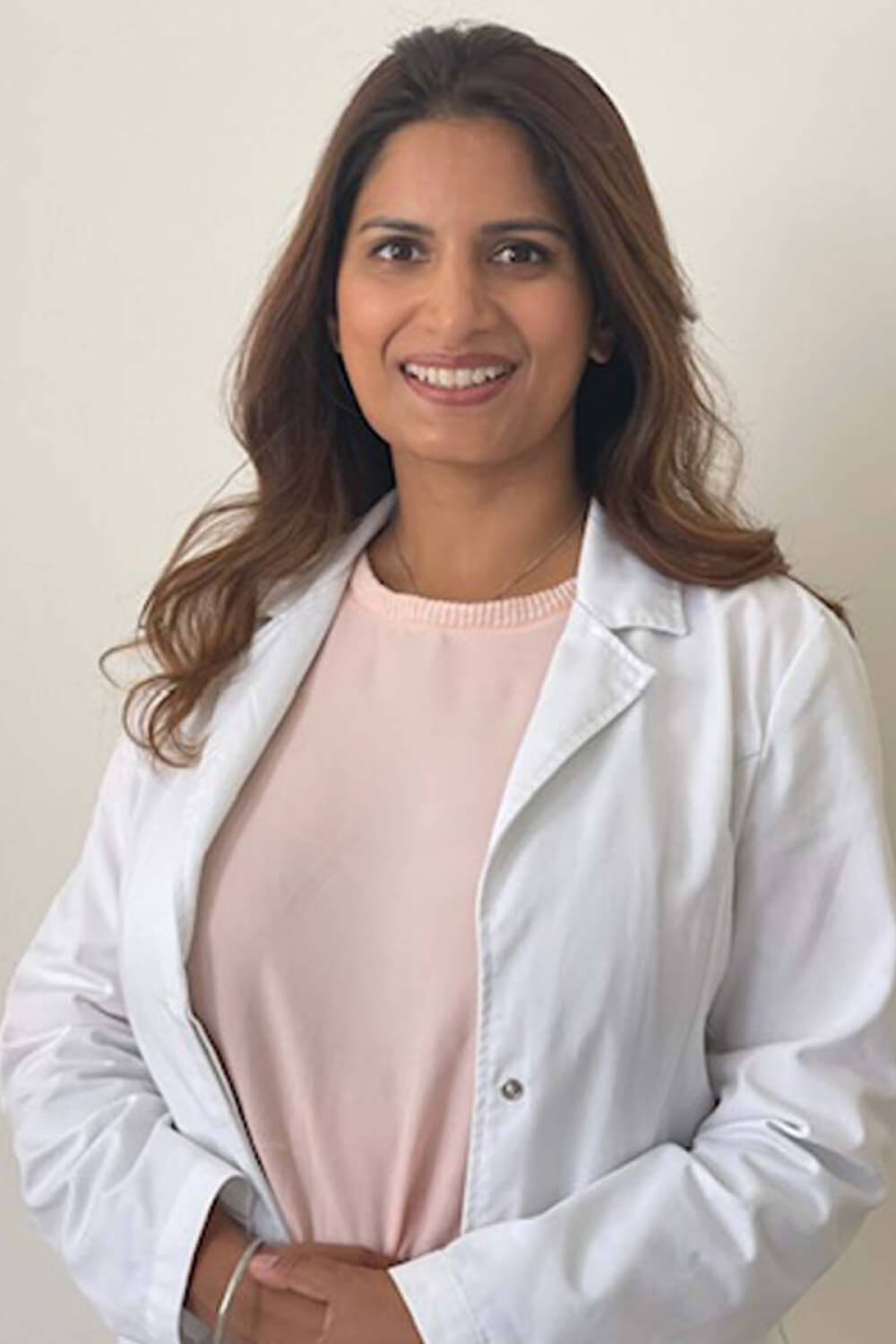 Visit our clinic on Harley Street
Based on the prestigious Harley Street, London, Dr Veraitch's clinical practice offers a range of treatments to suit a host of skin and hair concerns. By booking an appointment, you are already taking a huge step in addressing your medical condition and can begin a life-changing journey to deal with these concerns. Find out more below, or click the link to book an appointment.
Book a consultation
Dr. Ophelia sees and treats all skin and hair conditions, as well as addressing aesthetic concerns. Explore the specialist clinics below
'Dr Ophelia's hair tonics are amazing - I recently noticed hair thinning in my parting and around my hairline during lockdown. They are super easy to use (not too oily) and after a couple of months I could notice a huge difference. It's given my confidence back and I will definitely continue to use for further results!'
Anna Marples
'Following hair loss in my early twenties, PRF combined with Dr Ophelia's hair tonics has given me a new found confidence - I have been trialing different hair growth methods for years and this is the first time i've noticed visible difference. Thank you so much!'
Hal, Richmond
'My acne scars and hormonal outbreaks affect my confidence a lot so having Dr Ophelia's knowledge and expertise behind my treatment plan is very reassuring! I am already seeing a huge reduction in outbreaks'
Elinor M, London
'Dr Ophelia prescribed me retinol cream for under my eye texture which has bothered me for ages! Previous Retinols had led to reaction/ flaking skin - however, Dr Ophelia was able to give me the perfect strength formula not to cause reaction - the texture is lovely & looking forward to the results!'
Anna, London
Share what your customers are saying about your products, customer service or shipping rates.
'A note to say how pleased I am with the hair tonic that Dr. Veraitch has prescribed for me. As time goes by my hair seems to regain more and more life. I have not used anything before on my hair that has given my roots such a lift. Very pleased to date.'
NM, London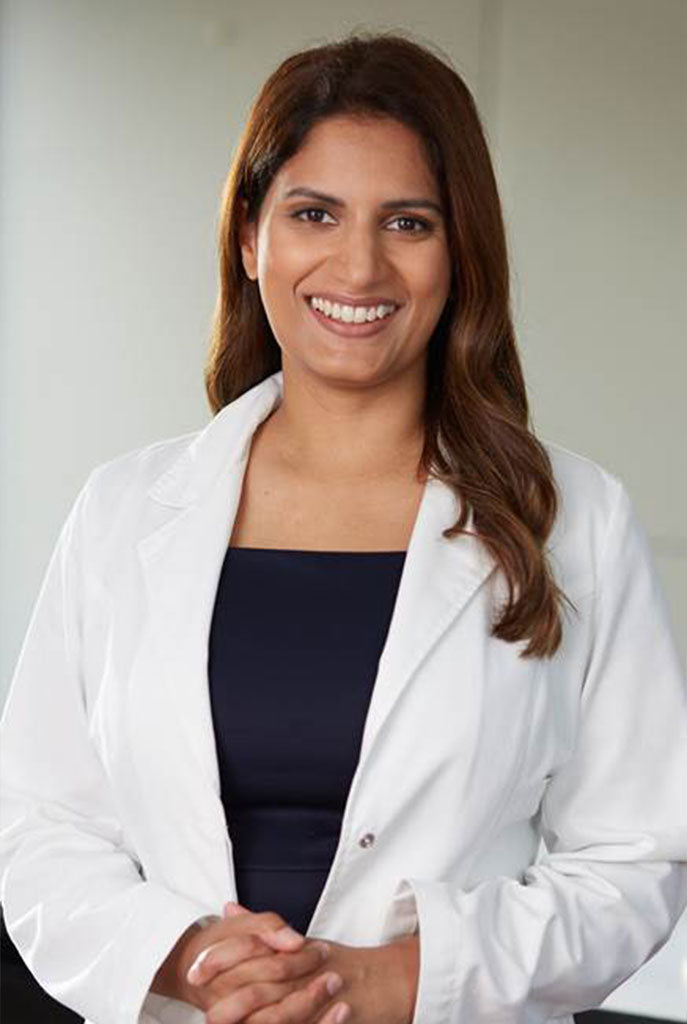 Meet Dr. Ophelia Veraitch, award-winning Consultant Dermatologist
Dr. Ophelia Veraitch attracts clients to her Harley Street Practice from across the globe including well-known celebrities and several Royal families for the professional treatment of skin and hair conditions as well as aesthetic concerns. As a trusted voice in the industry, Dr. Veraitch represents the UK on the L'Oréal Paris International Board of Dermatologists.
Learn more about Dr Ophelia
You are at the centre of a consultation with Dr. Ophelia Veraitch. From openly discussing your skin and hair concerns to having the opportunity to ask any questions, she will also delve into what products you currently use or have used in the past. Dr. Veraitch will need to understand how your condition affects you and the impact that it is having on your life.

Following this, you will receive a thorough examination and Dr. Veraitch will review any photos that you bring along to support the diagnosis. Clinical photographs may also be taken in order to assess your response to treatment.

In most cases, a diagnosis can be offered at this stage of the consultation and written details of the condition and proposed treatment options will be provided. This will enable you to consider all options at home before making a final decision as to which course of treatment you prefer. Dr. Veraitch will also prepare a personalised care plan for you to take away at the end of your consultation.

In some cases, further investigations, such as blood tests or a skin biopsy, might be required before a final diagnosis can be made. If necessary, these will be arranged either following your appointment or on a separate visit.

Following your appointment, Dr. Veraitch and her team are happy to answer any questions you might have, to ensure that you understand and have confidence in your treatment plan.

Only treatments supported by solid evidence will be recommended.
Dr. Ophelia Veraitch is highly experienced in Medical Dermatology and is able to diagnose and treat all skin and hair conditions including:

– Acne
– Rosacea
– Eczema
– Psoriasis
– Skin cancers
– Pigmentary disorders, including melasma and vitiligo
– Alopecia (androgenetic, alopecia areata, lichen planopilaris/ frontal fibrosis alopecia)
Dr. Ophelia Veraitch will recommend the best course of treatment based on her assessment of each individual patient; however, services include:

– Skin surgery including shave / excision biopsies
– Injectable treatments to reduce excessive sweating
– Liquid nitrogen therapy
– Non-laser and laser destruction of benign skin lesions
– Injectable treatments to smooth the appearance of wrinkles
– Dermal Fillers
– Chemical peels: salicylic acid, glycolic acid, lactic acid, VI Peel
– Skin boosters; Profhilo
– Platelet rich fibrin (PRF)/ platelet rich plasma (PRP) for hair thinning/ loss
– Light based therapies: red/ blue light, intense pulse light therapy (IPL), photodynamic therapy (PDT)
– Laser based therapies; Fraxel Dual, Fraxel Repair, Nd: Yag vascular laser, laser hair removal
– Radiofrequency microneedling; Intracell
– Radiofrequency skin tightening; Thermage
You can use our online booking service by visiting the Appointments page. Here you can select the date and time that is most convenient for you.

Our office hours are Monday - Friday 9am-5pm

For any other queries, please call +44 (20) 7022 9888 or email: pa@drophelia.com
The price for an initial consultation with Dr. Ophelia Veraitch is £375 for a 30 minute standard medical dermatology consultation (e.g. acne, eczema, rosacea, pigmentation, mole checks, cosmetic concerns etc.). Hair patients can require more time, and therefore we book new hair patient consultations in for 45 minutes at a cost of £400. Follow up consultations are £225. Recommended treatments will be costed up and shared with the patient accordingly.