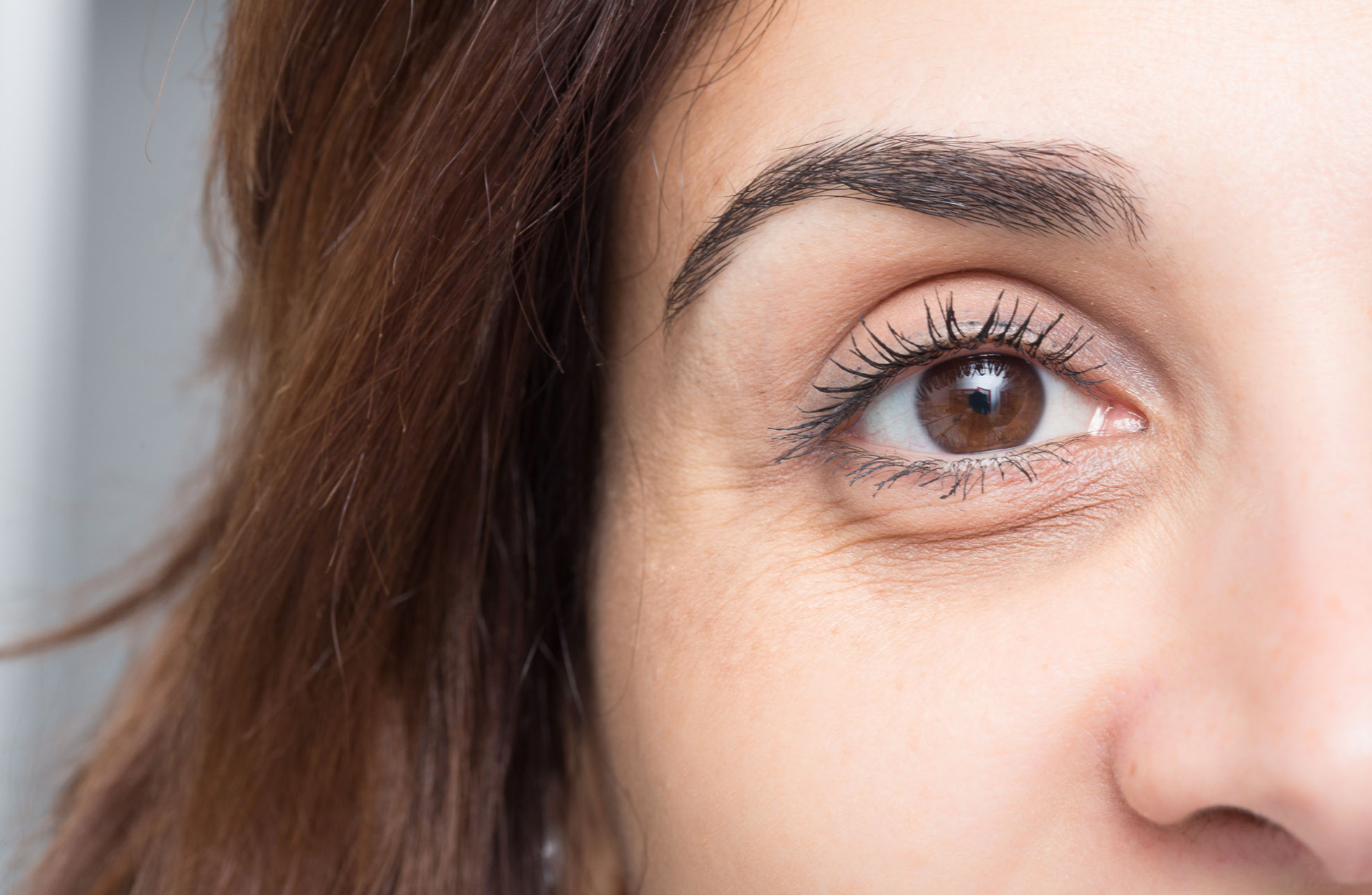 How can I get rid of Dark Circles under the eyes?
While we often blame tiredness or stress for dark under eye circles, dermatologist Dr Ophelia Veraitch says otherwise, "There are various reasons why dark circles appear under the eyes become prominent and it's not just lack of sleep or tiredness. One of the main reasons is hyperpigmentation which can be caused by both environmental factors (such as sun exposure or smoking) and genetics. Asian or African skin are predisposed to having hyperpigmentation under the eyes because there is a common genetic tendency. Age is another factor, as our skin thins as we age. The delicate skin around the eye can get particularly thin and transparent, revealing darker vessels underneath that can worsen the appearance of dark circles around the eyes."
Will any creams help?
Most over the counter creams will not do very much to improve dark circles. For an under-eye cream to be effective in helping with lightening any darkness most over the counter products do not contain sufficient levels of active ingredients to make any real difference. However, using a low dose hydroquinone or tretinoin (which Dr Ophelia uses in her eye treatments) can help.
Are there any cosmetic tweakments that will work?
Dr Ophelia warns, "Tear Trough Filler is a cosmetic procedure that is often talked about to help with dark under eye circles, however it should be approached with caution as it may in some cases stretch the skin under the eyelid which will make the eye look worse in the long run. Many doctors will avoid performing tear trough filler for this reason.'
Laser resurfacing using a fractional laser in this area can help tighten the skin and improve the quality of the skin so it will look better. But it's crucial to find an experienced practitioner to carry out any treatments near the eye.
Morpheus8 which uses Radio Frequency combined with micro needling can also be used in the eye area with success to tighten, smooth and give a lifted appearance.
What about lifestyle changes?
Making sure you get enough sleep will help long term with lessening dark circles. Aim for 8 hours a night.
And it's imperative to use SPF all year round. Wearing sunglasses (even during winter months) can help protect from dark under eye circles too.
If you are suffering from a skin condition and need support from an award-winning and highly respected Consultant Dermatologist, book an appointment today at Dr Veraitch's London Clinic.
Shop the full Dr. Ophelia skin care range here.
Hands up whose skin feels thoroughly moisturised, glowing and looking its best? Yes thought so! Not many of us. The recent changes in temperature, central heating, using the wrong skincare can ofte...
Read more