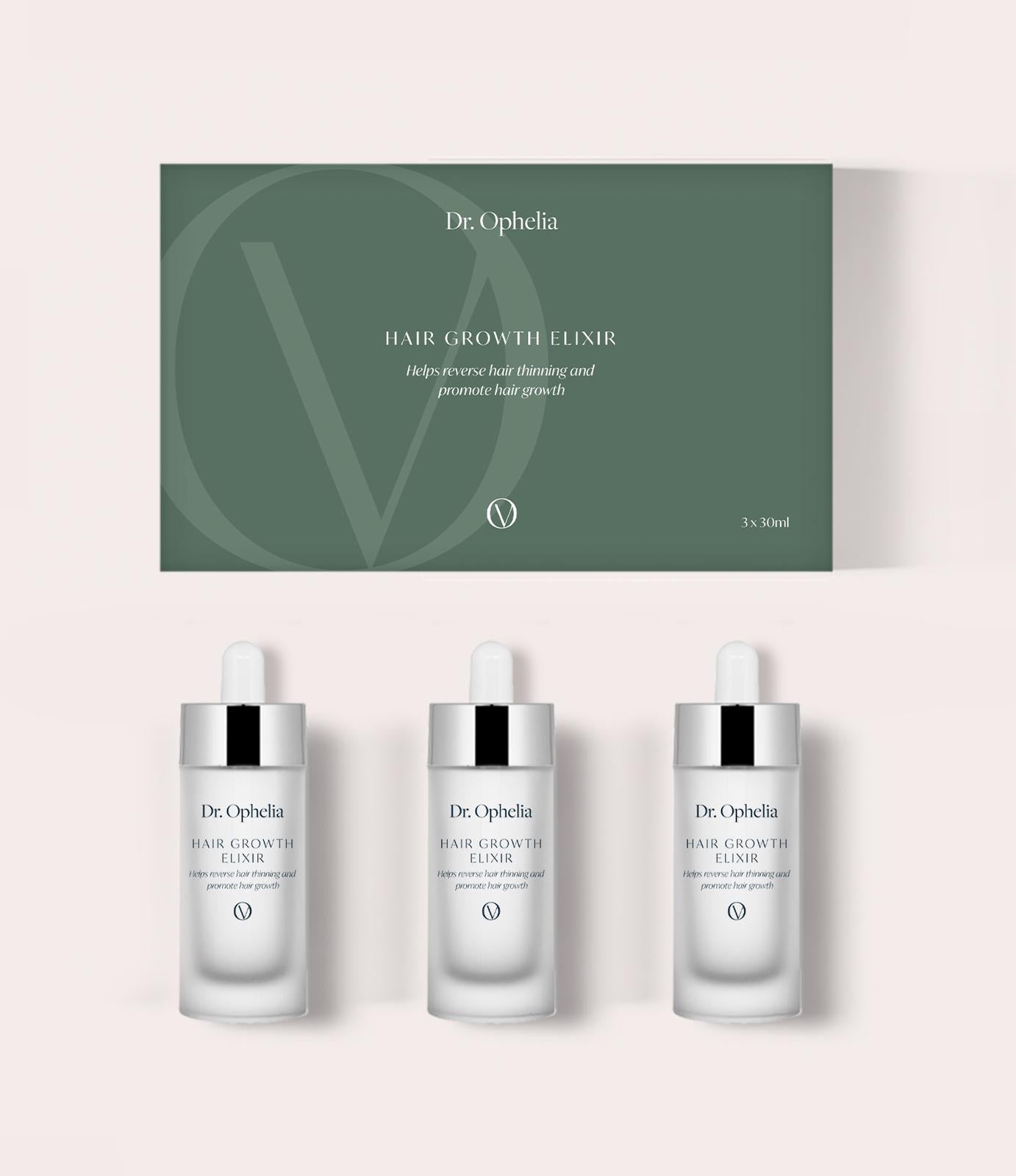 HAIR GROWTH ELIXIR PLUS
Sale price

£320.00
Regular price
(/)
Bespoke formula to help reverse hair thinning and promote hair growth
A results-driven powerhouse bespoke blend tailored to your specific needs including 3 prescription strength actives Finasteride (to help reverse hormonal and age-related hair thinning), Melatonin (often given to Cashmere goats to increase their wool yield) and Minoxidil (the widely used hair growth ingredient that we can formulate to higher doses than over the counter remedies). This Plus formulation is for those who have been on over the counter Minoxidil remedies and want to step up their concentration. Note Minoxidil may cause initial hair shedding in some cases when you first start using it, but hair growth and thickening begins following this.
For best results, these products are recommended for on-going use and used in conjunction with the Dr Ophelia Hair Vitamins.
All packaging fully recyclable
Choose options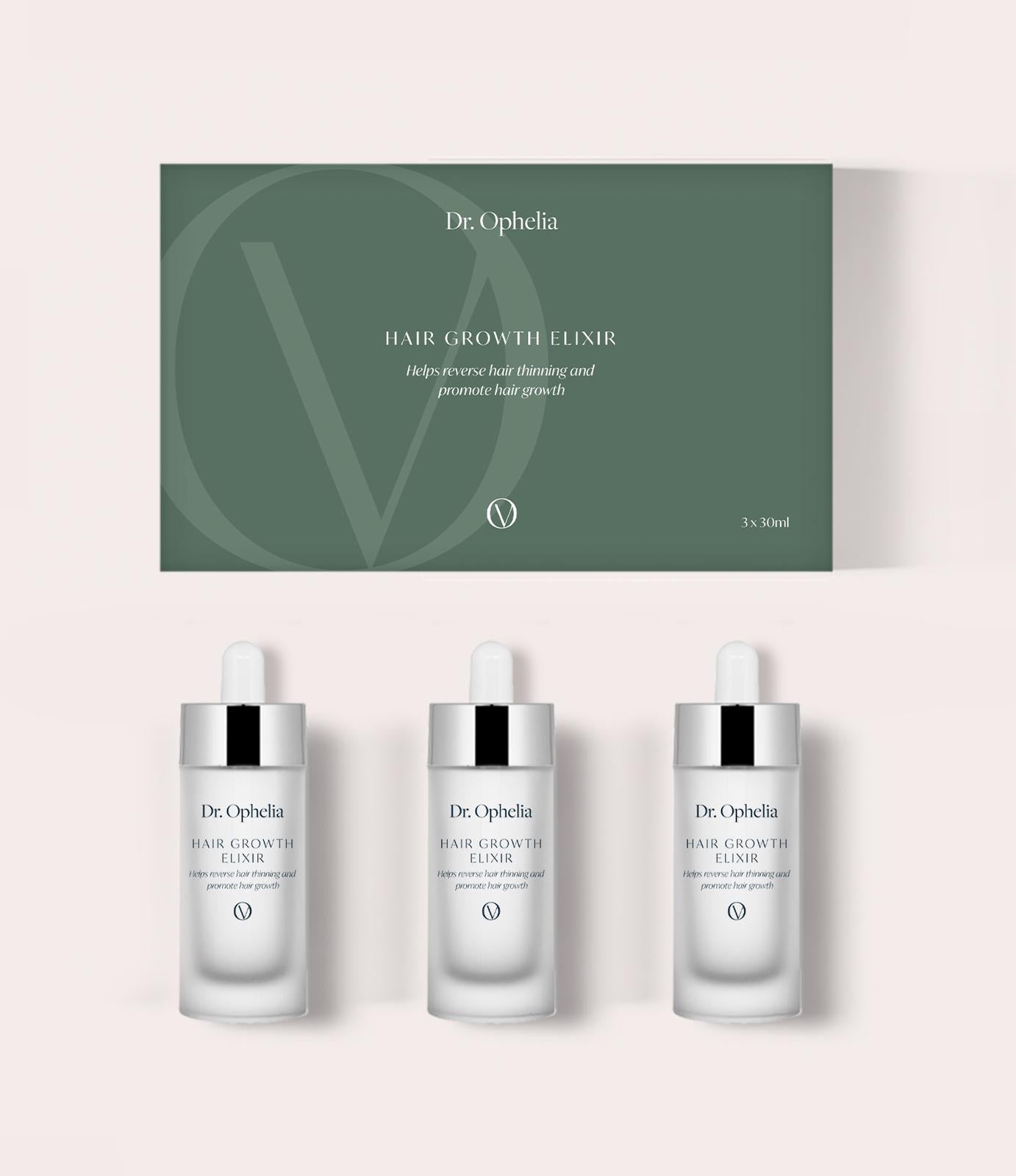 How to Use
Use in the evening. Apply 20 drops directly on a dry scalp (and massage into the scalp not the hair). Be mindful to avoid contact in any areas that hair growth is not desired.
Active Ingredients
Minoxidil: Topical minoxidil has long been known to promote hair growth. 5% minoxidil is the standard concentration, though higher concentrations of up to 10% minoxidil that can be used in this hair tonic could be more effective.

Finasteride: Finasteride is used to treat patients with hair loss, due to its anti-testosterone effects. Recent studies have shown that when finasteride is applied topically it is safer and as effective as when given orally.

Melatonin: Melatonin has long been given to Cashmere goats to promote the yield of wool. The sleep hormone melatonin isn't just to regulate the circadian rhythms, but it is a great antioxidant synthesised in hair follicles. This has led to the development of topical melatonin, now available to treat hair thinning and loss.
Shipping/Delivery
There is no additional charge for shipping to mainland UK and Northern Ireland, and you will receive your order within 7-10 working days. We are also able to ship worldwide, so to confirm costs and delivery times please contact us on pa@drophelia.com.