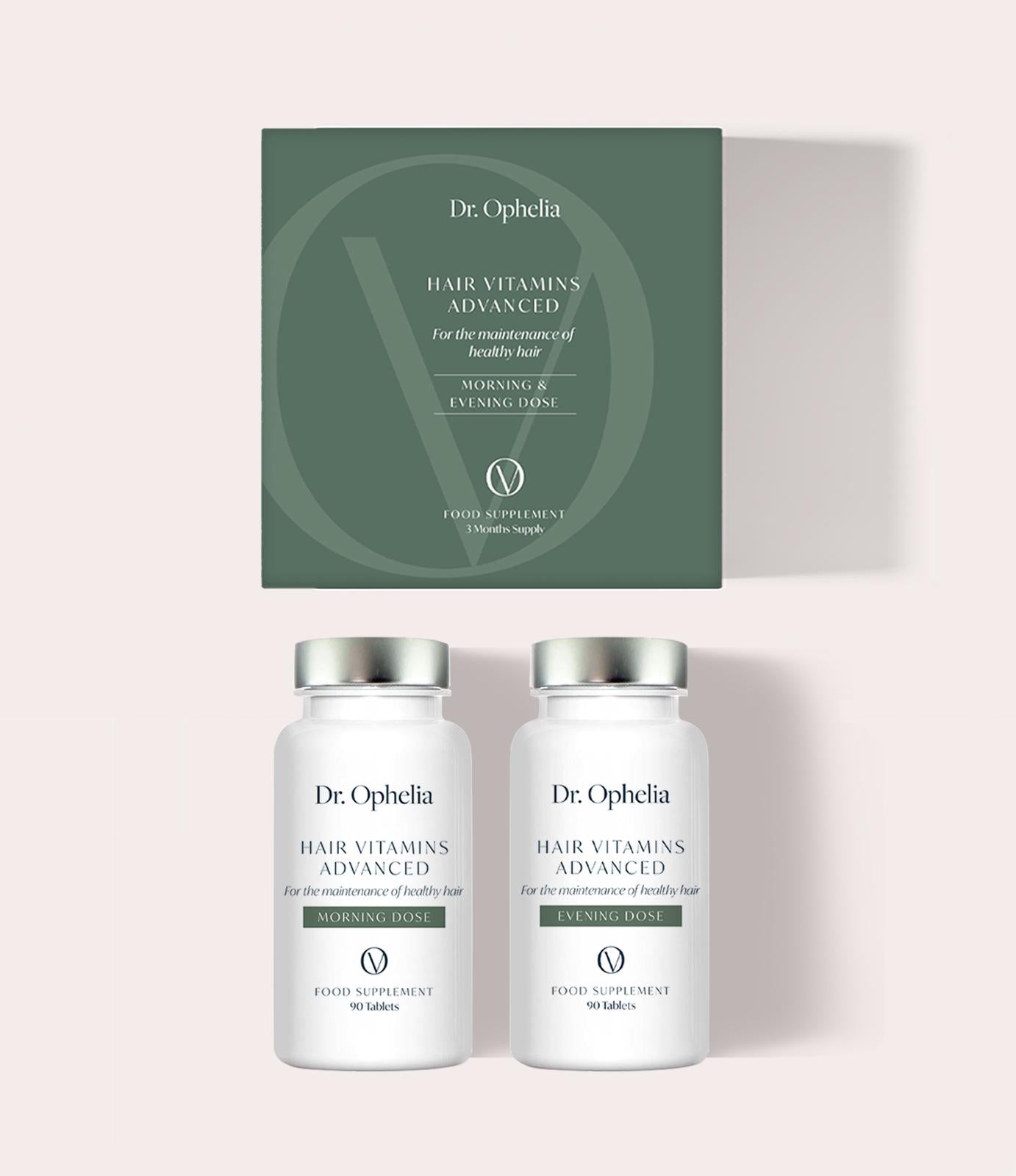 HAIR VITAMINS ADVANCED
90 days supply (twin pack of morning and evening doses)
Sale price

£69.00
Regular price
(/)
Hair loss can have a huge impact on our how we feel about ourselves physically and mentally. Formulated for those who are actively losing hair, the Dr. Ophelia Hair Vitamins Advanced is the ideal supportive treatment to underpin an effective hair loss treatment regimen.
Featuring the same tailored combination of nutrients as the Dr. Ophelia Hair Vitamins Maintenance programme, this product differs thanks to higher dosages of these specialist vitamins which are all scientifically proven to support hair growth. Whilst high in dosage, this course is safe to use for 6-9 months and then it is recommended that you transition to the lower dosage Hair Vitamins Maintenance programme.
Choose options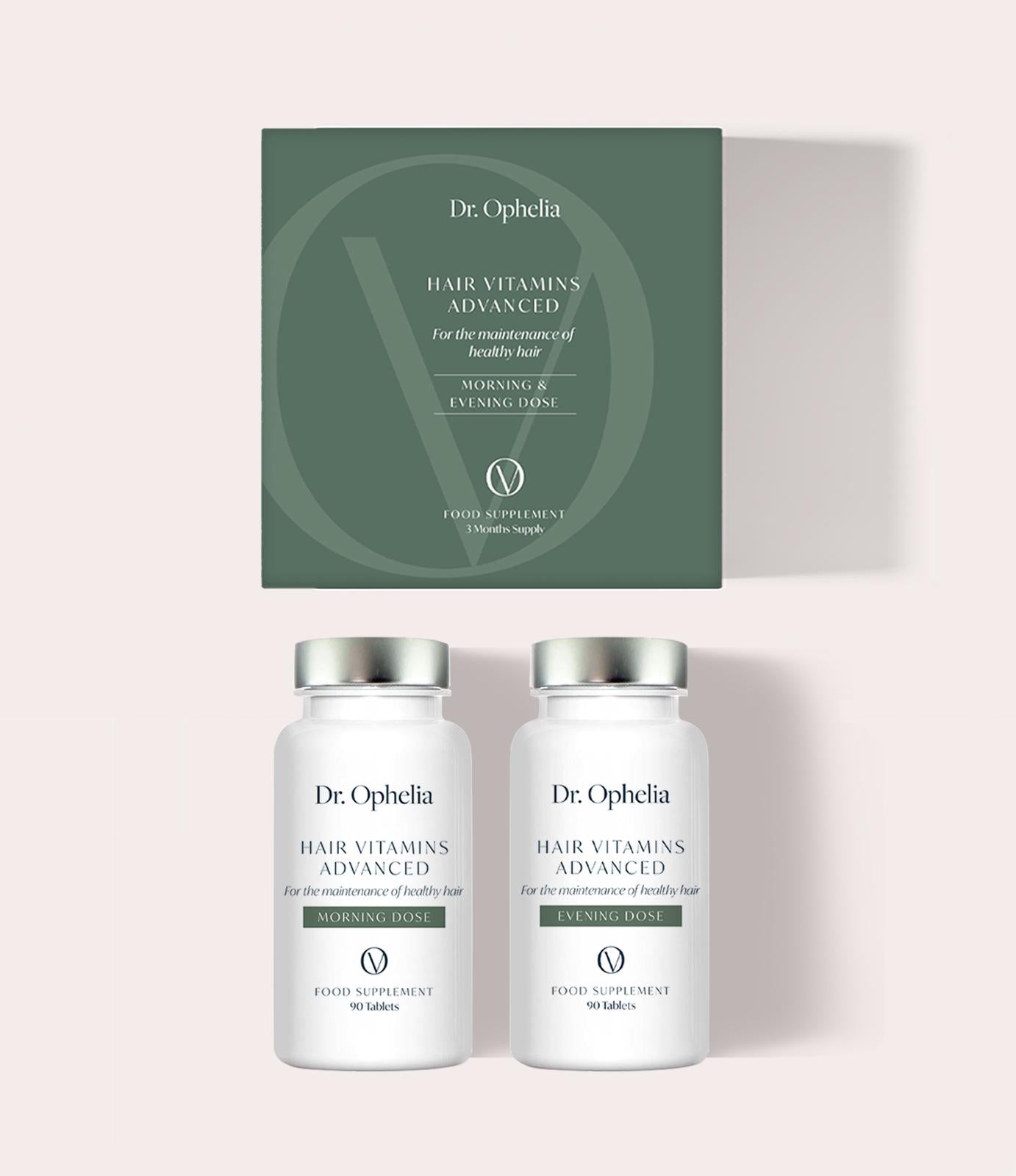 How to Use
In an easy-to-use twin pack that will last 3 months, you will find separate morning and evening pots (doses). Taking separate doses is vital for ensuring optimal absorption of the nutrients. Take x 1 morning tablet each morning, and x 1 evening tablet each evening. It is advised to take both servings with food. This product should be used for a maximum of 6-9 months, before being replaced with the Hair Vitamins Maintenance morning and evening doses.
Active Ingredients
Morning Dose:
Iron - 20mg Vitamin C - 200mg
Vitamin B12 - 25ug
Folic acid - 500ug
Selenium - 110ug

Evening Dose:
Vitamin D3 - 1,500 IU Zinc - 25mg
Shipping/Delivery
There is no additional charge for shipping to mainland UK and Northern Ireland, and you will receive your order within 7-10 working days. We are also able to ship worldwide, so to confirm costs and delivery times please contact us on pa@drophelia.com.